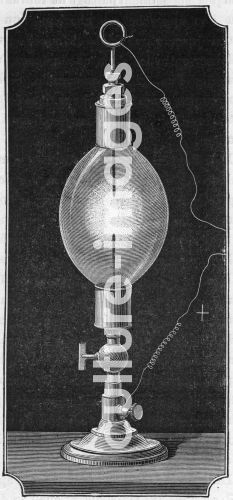 Davy's electric egg. Intense light from voltaic arc between points of two carbon rods. It was not until some years after Davy's death in 1829 that carbon arc lamp widely used because rods need frequent adjustment. Davy used boxwood carbon. Engraving . Humphry Davy (1778-1829).
credit: culture-images/ua
author: 93200
image ID: ci01377960.jpg
Need the usage rights for print data? You need more information about picture rights and licenses? Then please log in using the login form or contact our picture editors.
Phone: +49 221 430 71 93
office@culture-images.de