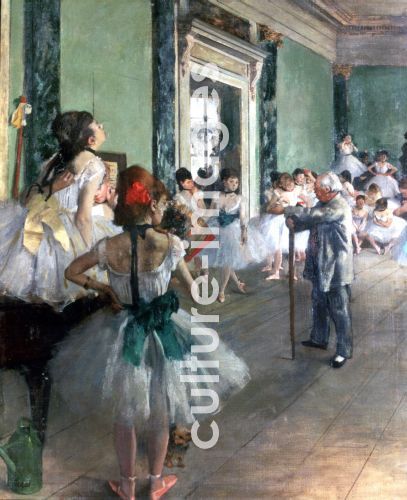 The Dance Class', 1874. Ballet dancers in tutus being tutored by the ballet master with his stick. Edgar Degas (1834-1917). French Impressionist painter.
credit: culture-images/ua
author: 93200
image ID: ci01380198.jpg
Need the usage rights for print data? You need more information about picture rights and licenses? Then please log in using the login form or contact our picture editors.
Phone: +49 221 430 71 93
office@culture-images.de